For those living in England, 2018 is the 'Year of the Woman'. In 1918, 100 years ago, women received the vote for the first time and so I thought I would start the year off discussing 5 role models for women today- providing a positive image of women in the media.
I could come up with hundreds of women who have encouraged the progression of women and girls across the centuries. However, I wanted to compile a list of those I think are important for girls in today's society- and that currently have an influence, providing inspiration for young women growing up in the modern world.
Below, find my top 5 role models for young women today
Malala Yousafzai
I know that Malala has been mentioned a lot in recent years, and certainly she makes it onto every female power list for her bravery, intelligence and importance to women from minority backgrounds. However, I just think that she is such an important woman to include, and she makes an excellent role model for young women.
Malala's role in fighting for female education in countries where women are often denied such a basic right was pivotal a couple of years ago. She continues to speak out against those who try to suppress women, working with the UN in order to encourage women's rights across the globe.
Although obviously women's rights are important in every country- including those of the developed world- Malala's voice is integral in speaking out for women of developing countries, and it is these women who often do not get heard. I think all of this makes her an excellent role model.
The fact that Malala is also so young, and yet has achieved so much, really gives me, as someone of a similar age to Malala, the inspiration to take action against the inequalities facing women across the world. Malala is not some stuffy woman from the past with whom girls today feel no connection, she is a young woman fighting against modern obstacles.
Baroness Karren Brady
I personally think that Karren Brady is a brilliant role model for young women, and she can be seen as an inspiration for girls wanting to pursue careers in areas previously deemed as 'masculine.'
The fact that Karren Brady works in such male-dominated areas- business and football- means that she has encountered numerous obstacles in her line of work, and certainly while reading her autobiography I could see the clear inequalities that she faced. Baroness Brady helps change the way women are seen in the sectors of business and football, making it easier for future women to build a career in these areas.
Karren Brady also contributes to politics, and, although I may disagree with some of the politics she supports, the fact that she does so much- and still manages to write a column for a newspaper, look after her children, and do many other important activities- is an inspiration for women of all ages across the world today.
The way Brady calmly handles her role on the programme 'The Apprentice' is also impressive, and I love the way that she is a calm and professional business woman.
Michelle Obama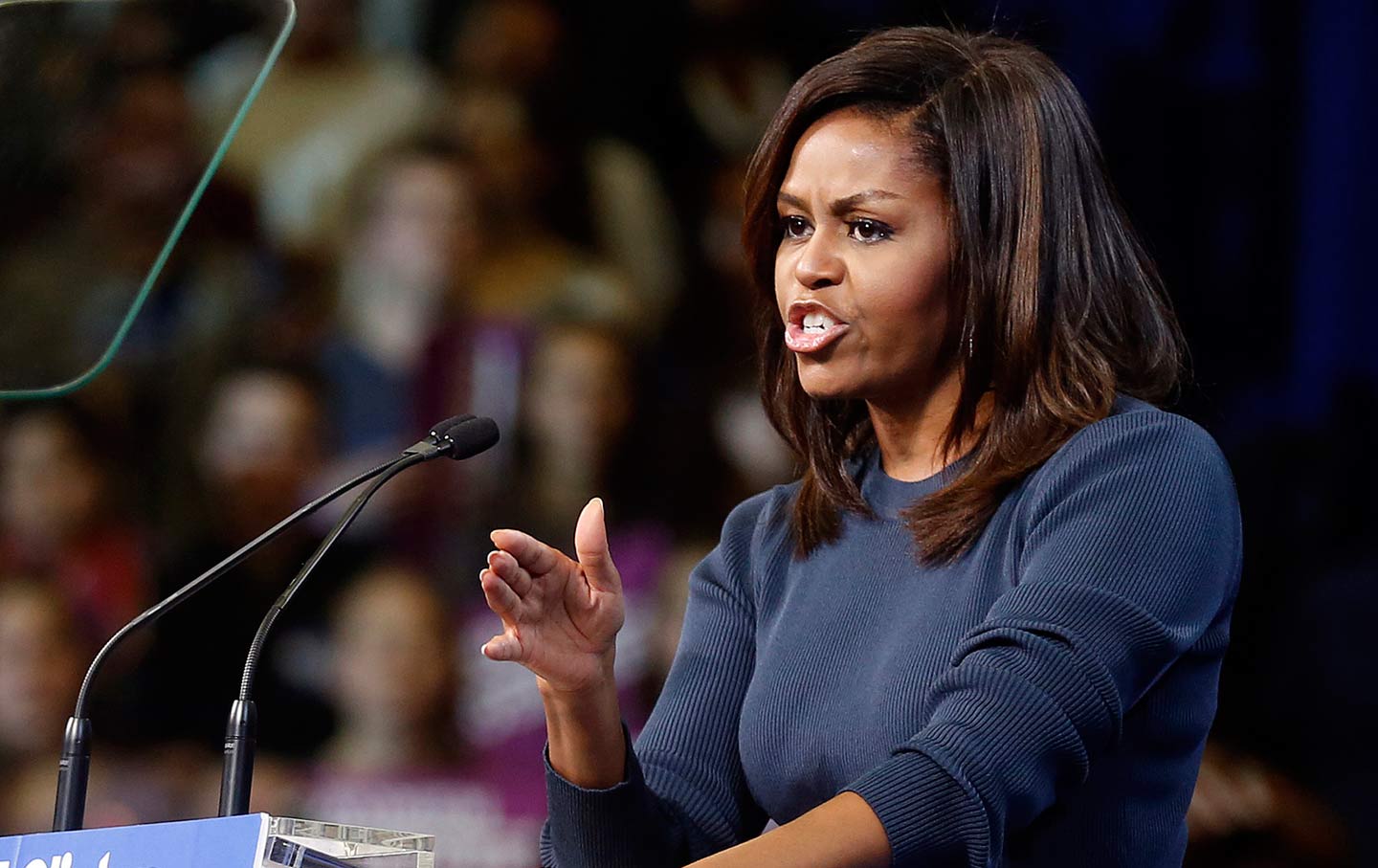 I absolutely love Michelle Obama, and think she is a brilliant role model for women around the world. She stands beside her husband the (former) President and there is no doubt that she is seen completely as his equal, with their relationship representing the modern couple. Michelle Obama shows what power and strength can arise from two equal people in a relationship.
Michelle is a strong woman, and her public speaking is some of the best I've heard, with her opinions on equality and the fight against discrimination really encouraging mass media attention.
I think Michelle Obama is a brilliant role model due to her image as a strong woman, and for girls growing up around the world her image of strength and power are fantastic for inspiration.
Taylor Swift
I absolutely love Taylor Swift and, apart from the fact that she is incredibly talented and makes brilliant songs, I think she is a great role model for girls today. I love the way that Taylor bounces back after continual flack from the media and others in the limelight is really inspiring, particularly the way that she channels her feelings and come-backs into some brilliant songs!
The fact that she is also so talented, and she uses her songs to put across important messages for girls and women across the world also makes her a fab role model.
She says in her songs that heart-break is normal, that hurting is part of life, and that life goes on.
Eleanor Roosevelt
Eleanor Roosevelt is one of my all-time favourite women from history, and, mainly due to the fact that she shares my name, she is my personal role model. Eleanor Roosevelt may be a figure from the past, but I believe that she still has a lot to say to women and girls today.
While she was First Lady, she openly disagreed with her husband, and her role in politics was incredibly important, and led the way for women having more influence in politics over later decades. We should never forget the work she did for Human Rights, and in pushing through important legislation for this issue she made an important impact in politics and women's rights at the time.
Roosevelt also spoke out against issues such as racial discrimination, holding a famous tea-party for African American orphan girls at the White House, which caused a great stir and really shows her disregard for convention.
Eleanor Roosevelt is an important role model for girls today, as she shows that women should always have a voice. Even those part of a suppressed group should never give up putting their opinion across, and fighting against oppression.
Do you agree with my top 5 role models for women today? Do you think these are good choices? Who is your favourite female role model?
Let me know all your thoughts in the comments below 🙂
Happy reading x